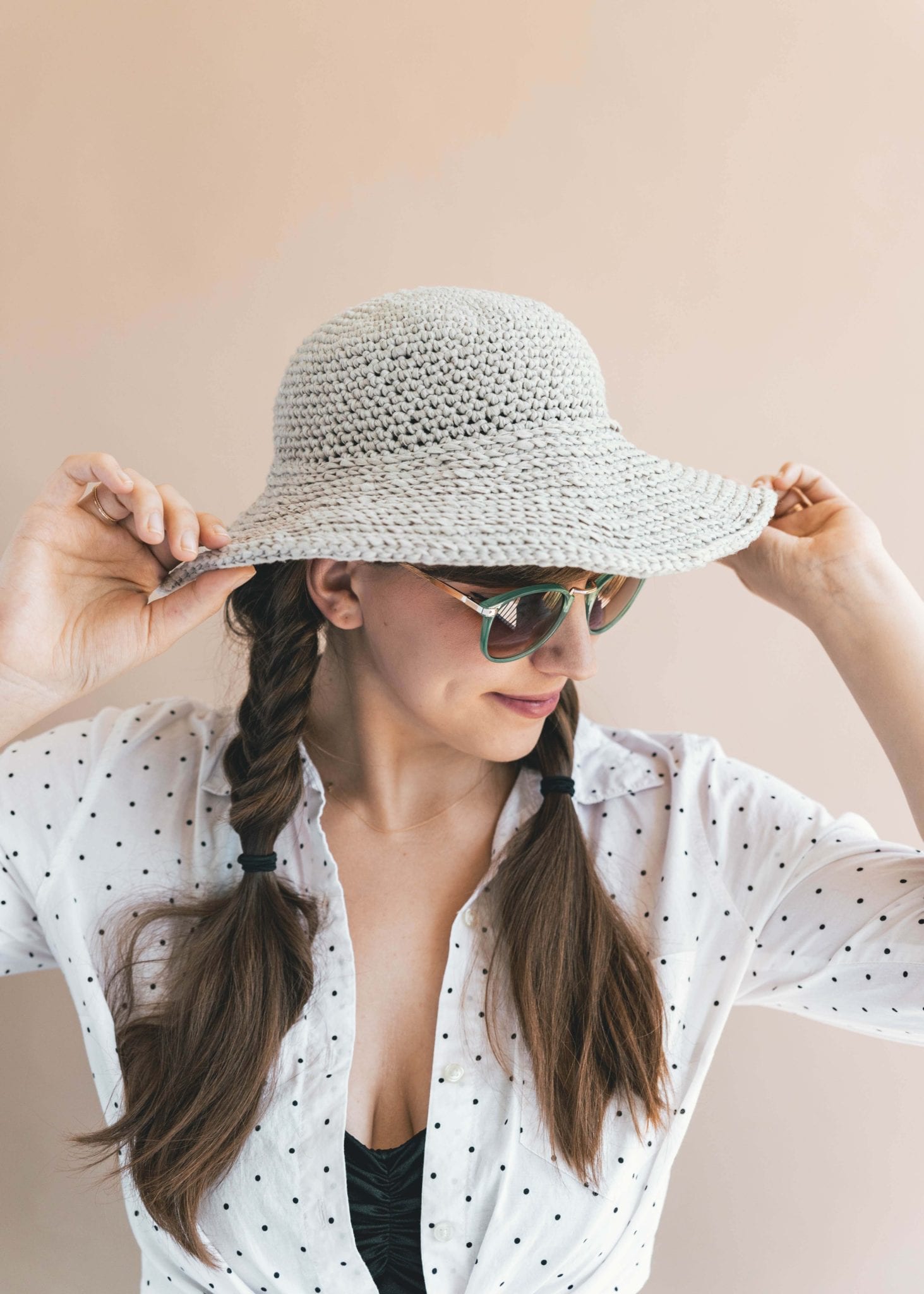 The weather is warming and I've got summer on my mind – so I had to make a chic accessory for sunny days: The Crochet June Sun Hat!
I won't beat around the bush, this hat is amazing. It uses just 2 skeins of yarn (really 1.5 – you could easy get 2 hats from 3 skeins) and NO other funky materials to keep that brim stiff. No fussy wires, cords, starch or glue. Just good old fashioned crochetin'.close
Volume 0%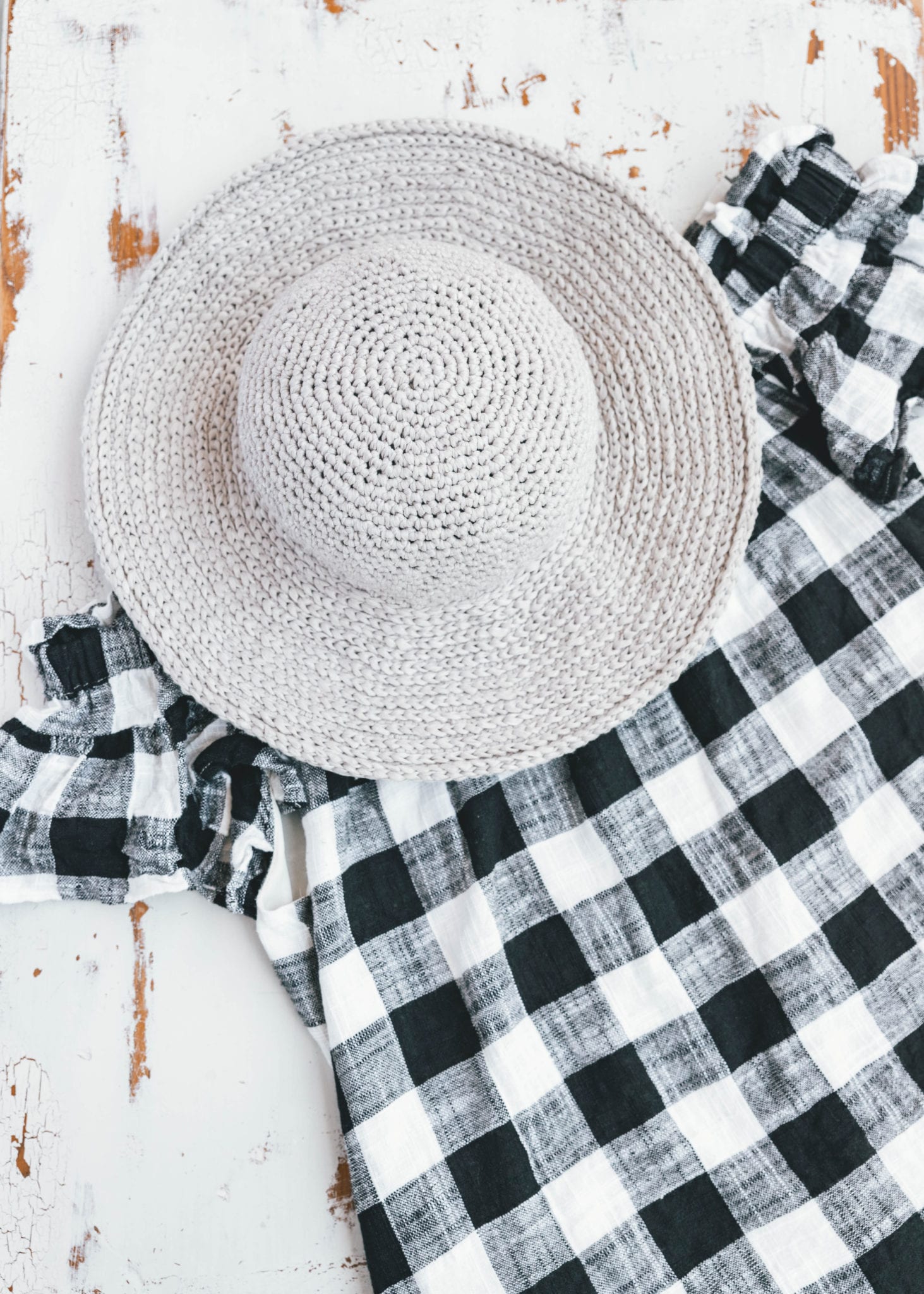 This hat works up fast with the bulky category 5 weight yarn I used, but don't let the weight fool you – this hat is so lightweight and breezy for when that sun is beaming down on ya. Style it with your favorite swimsuit and sandals, or accessorize gal's brunch with a pretty sundress. I love a piece as versatile as this one!
Add flair to suit your style to really personalize this piece, or leave it as is! You could add colorful pom poms with other scrap yarn, adorn it with embroidery, iron on a patch, or just tie a feminine ribbon around the crown.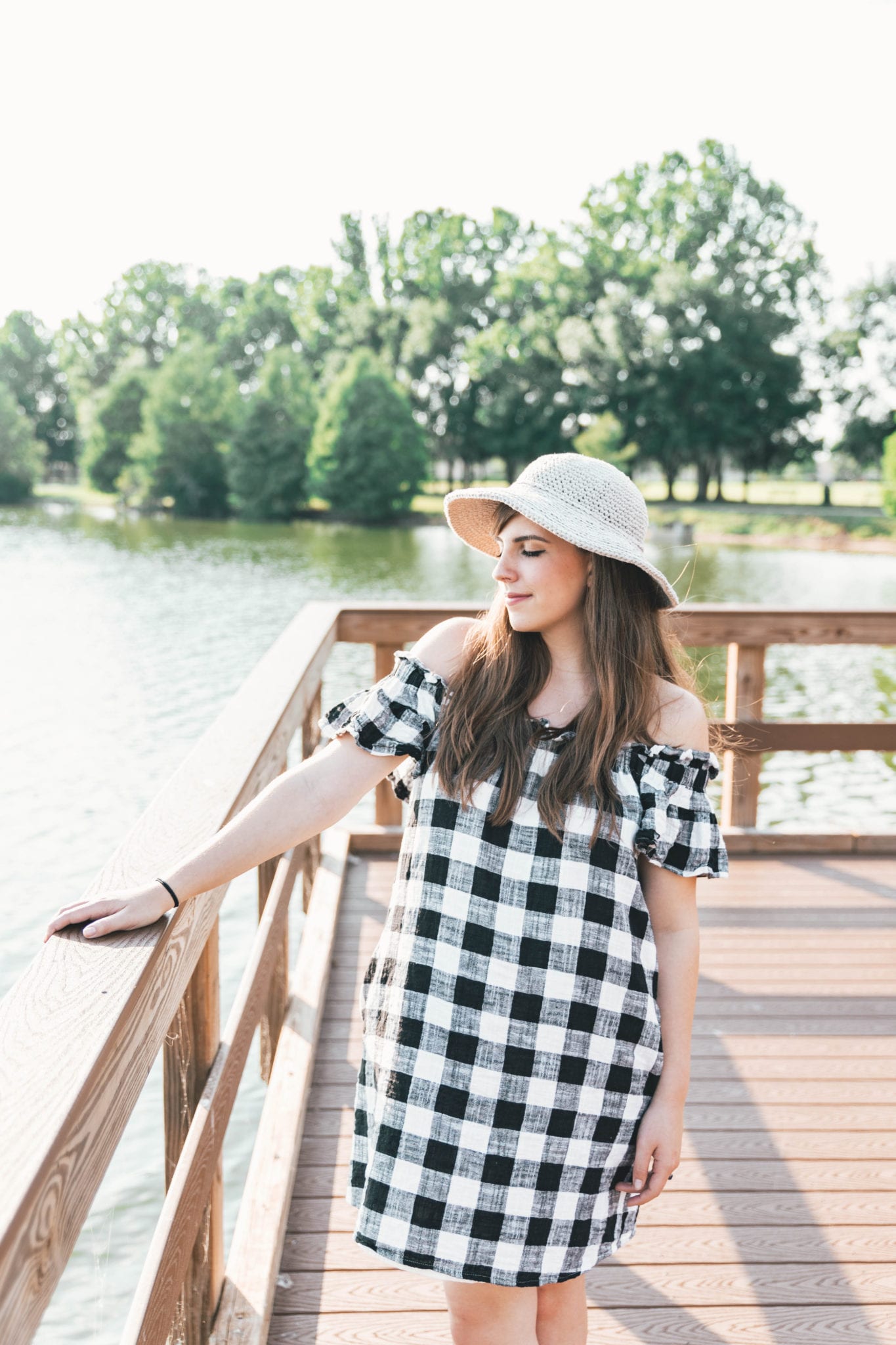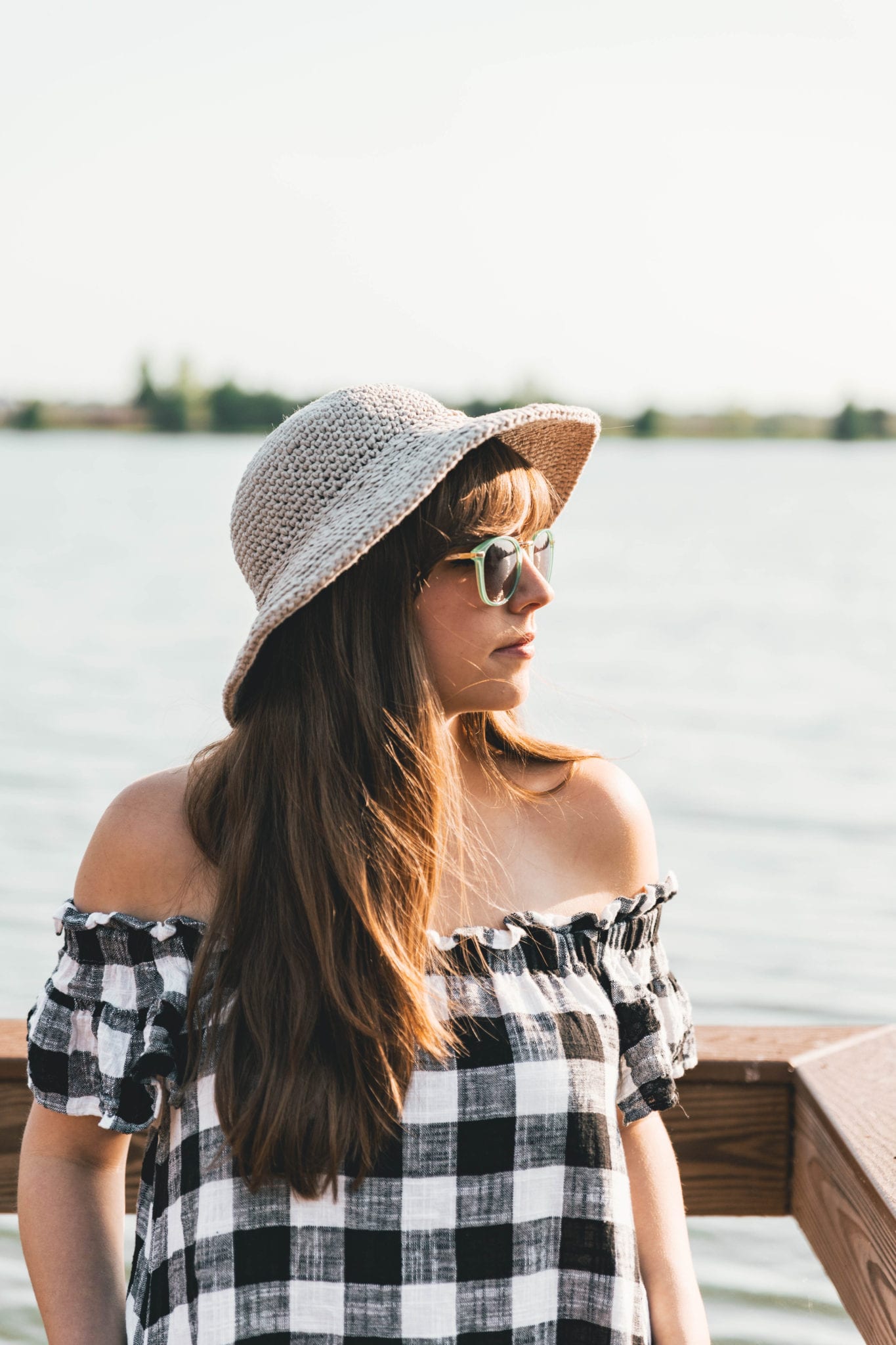 PATTERNS I LOVE (& you should too)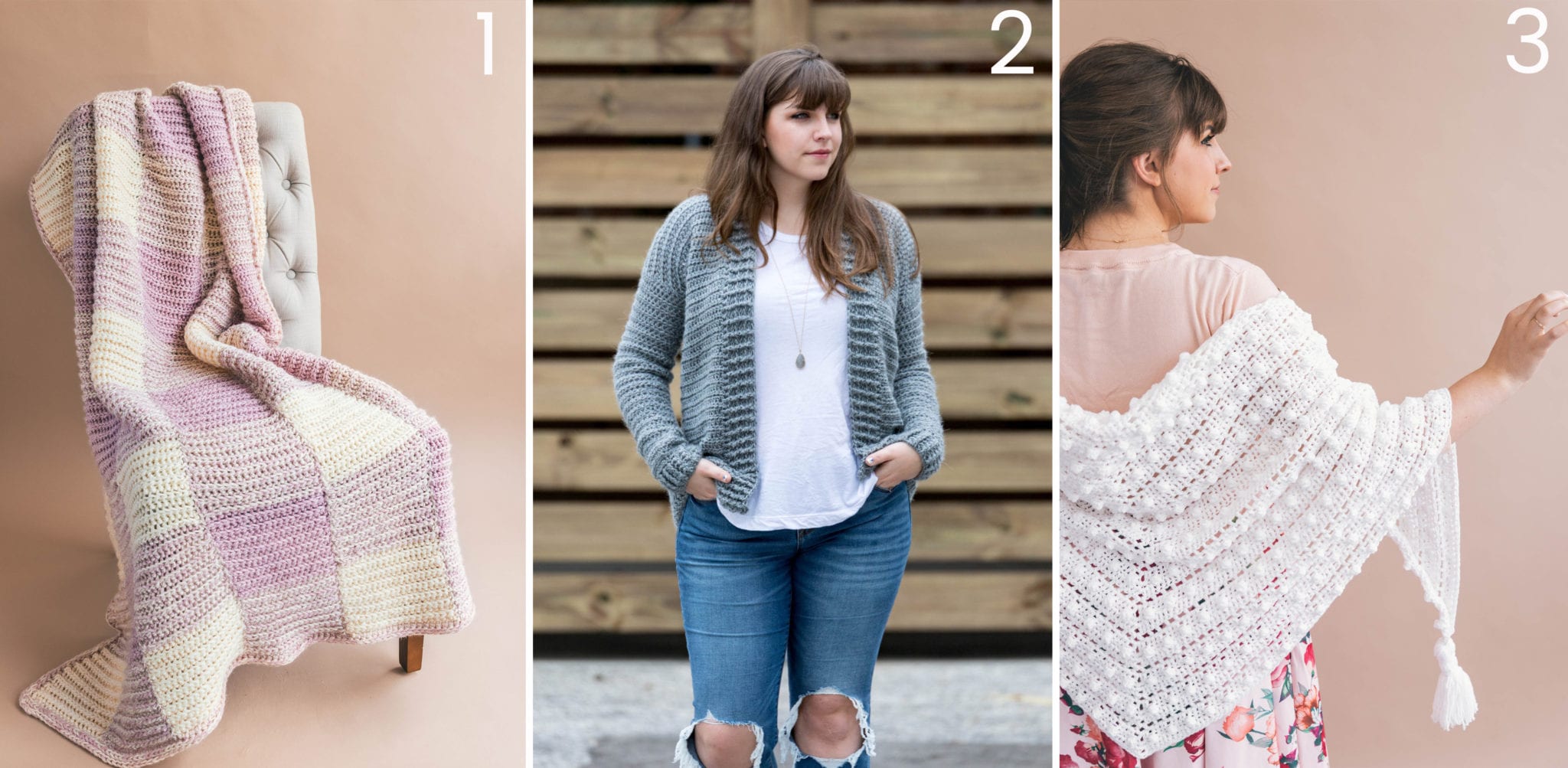 I chose to use Lion Brand's new Rewind yarn. It's a blend of polyester and viscose fibers which is most unusual – and totally perfect for my June hat. It's a tape style yarn, which means that the orientation of the strand is flat and skinny, like a piece of tape. It's so hard to communicate the feel of this unique yarn with words and photos – it really is something you have to feel to believe!
The best way I can think to describe it is: really really thin velvet and wax paper had a baby. And it was Rewind yarn. It's the most innovative fiber I've ever felt!
Lion Brand has created a kit using Rewind that includes all the yarn you need plus a printed copy of the pattern! It's on sale for 20% off this week only so go grab it here. it's is super affordable and this hat only takes 2 skeins – and those color options you guys! My favorites are the Greige I used here and the couple of others that are options in the kit!